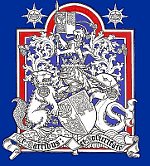 Title: "Alte Studia Heraldica"
Editor: D'Arcy Boulton, FRHSC
Publisher: The Royal Heraldry Society of Canada

The Royal Heraldry Society of Canada was founded in Ottawa in 1966 to achieve several goals, among which were the promotion of the study of heraldic matters on all educational levels, from primary to post-doctoral, and the publication of new research, analysis, and criticism in the multidisciplinary field of heraldic studies. This peer-reviewed journal was founded to contribute to both of these goals on the highest levels of expertise and scholarship.

Click on the image on the left to view table of contents of an example issue.
Price: Included with a RHSC membership

Availability:
online journal